CEO – Simon C. Mears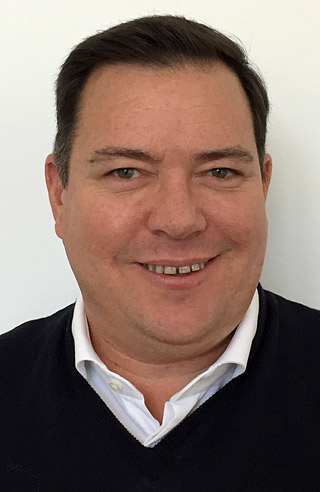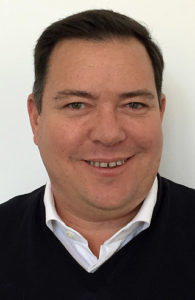 Simon is a specialist in risk management of high-risk, high value assets, including fine art, jewellery and specie providing services for international companies, national museums and commercial operations. He has a thorough 'hands-on' understanding of security operations and excels at working closely with clients to protect and care for their property. As well as his love for flying, Simon is a keen sailor.
Simon worked in East, Central and Southern Africa from 1992 to 2005, providing initially aviation safety and security services. Contracted by Group 4 in 1997, he designed and established the aviation security services at Dar-es-Salaam International Airport in 1997, serving British Airways, KLM, South African Airways and other leading airlines. He went on to supervise the quality of the services until 2004, often liaising with the UK's FCO regional representative for Avsec and with the UK's Department for Transport.
Following the bombings of the US Embassies in Dar-es-Salaam and Nairobi in 1998, Simon was engaged to establish a special operations unit to protect private clients, diplomatic missions and multi-national firms with a national identity in the region. He worked closely with the UK's FCO, US State Department and Canadian Foreign Ministry, the Australian Foreign Ministry and other EU missions based in the region. This ran on until mid-2004. During this period he was fortunate to receive training from UK and US agencies. Simon also provided security advice and services to Citibank, Barclays Bank, Standard Chartered Bank, Stanbic Bank, ABSA Bank (South Africa, BP Amaco, and various other multi-national organisations in the finance, mining and commercial sectors.
At the end of 1998, Simon also assisted in establishing and then running the gold uplift and custodian service for Brambles (now G4Si) within Tanzania. This required collecting Dore from the mine sites, air lifting the dore back to Dar-es-Salaam, vaulting and armed ground security for the consignments at all times. He oversaw this service until his departure from Africa. In 2004 he was contracted to establish the Quality Assurance program for the then largest airline operating in Tanzania, thereafter returning to the UK and establishing himself as a risk management consultant. Simon provided consultancy services between 2005 and 2008 with Sonardyne, a financial securities firm in Zurich, QinetiQ, Malca Amit and Lowers and Associates among others. Simon joined Global Risk Partners in January 2008, assisting in the development of the GRASP program. He introduced and established the aviation risk management consultancy services to GRP.
Simon was appointed Executive Director and Head of Global Risk Partners (a business unit operating under Willis Limited in London) from March 2009 until February 2012 when he set up GREvL. He remained on the GREvL Board until April 2013, when he branched out to work on two high net worth projects.
A large amount of the work is conducted on behalf of insurers in Lloyd's of London, as well as other insurers in Europe and worldwide. Risk locations visited include Sierra Leone, DRC, Mali and Pakistan amongst others. In addition, Simon has been retained on new build projects to provide security consultancy and guidance to facilities, some being located in Singapore, Geneva, Isle of Man and Luxembourg. He is retained as a consultant by existing operations and clients to establish risk management procedures and processes, including emergency contingency plans and business interruption plans.
General Risk Management
Global Security, Health and Safety consultancy and advice.
Full Global Risk Assessments, advice and training.
Business Continuity Planning (BCP).
Emergency Contingency Planning and Training.
Direct / Control Close Protection Operations.
Extensive Worldwide experience, including specialising in Africa, South America, Europe, Far East, Australasia and the Middle East.
Operational Audits, reports including findings, remedial actions required to mitigate risk and assistance with remedial actions.
Preparing Security Policies and Procedures, including detailed Standard Operating Procedures (SOPs).
Prepare Rules of Engagement where armed escorts and operations are required.
Complete risk package for Gold Mines and similar high security compounds and complexes.
Close relations with the refineries, leading security firms and insurance brokers provides possible assistance for the establishing of the safe transhipment of valuables.
Maritime Security & Anti-Piracy
Security Awareness training for Corporate and Business travellers
Consultants & Surveyors
We have fifteen consultants and surveyors available, covering the globe and able to accommodate all the main international languages:
Spanish
French
Italian
German
Mandarin & Cantonese
Kiswahili